Home
›
Development
›
Projects
This Cursed World (RPG)
**Check out the most recent posts for new updates and screenshots, they are more recent than the ones here **
Introducing Dota RPG. . . Again!
This Cursed World is an ambitious project to provide the second persistent RPG world inside Dota 2.
Unlike its predecessor "The Black Road", TCW aims to provide an ARPG-style gameplay similar to that of the Diablo 2 mod Median XL while combining modern role playing elements from games such as Diablo 3, Path of Exile, and World of Warcraft.
Old Development Blog for TBR: http://d2tbr.com/
Old Development Blog for TCW: https://moddota.com/forums/discussion/456/rpg-map/p1
New Development Blog for TCW: (currently working on getting a server and website....)
We're still looking to increase our modding team, so if you are interested in joining the project and think you can help in any area don't hesitate to contact us.
Currently in dire need of an experienced level designer. The default fruity DotA landscape doesn't provide the gloomy depths-of-hell experience tha Diablo 2 provides. If you have experience with the Source engine and would like to help create an immersive RPG experience than please contact us.
Development blog can be found here -> {TBD: for now ill just post stuff here}
Most recent snapshot of the UI
---EVERYTHING BELOW HERE IS A BIT OLD
Interact UI
MMOUI
TargetUI
Character Screen
Inventory Screen
Videos-
Questing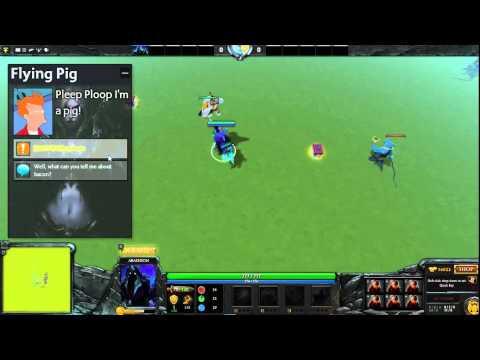 Item collection system enter link description here
D3 Whirlwind
D2 Leap